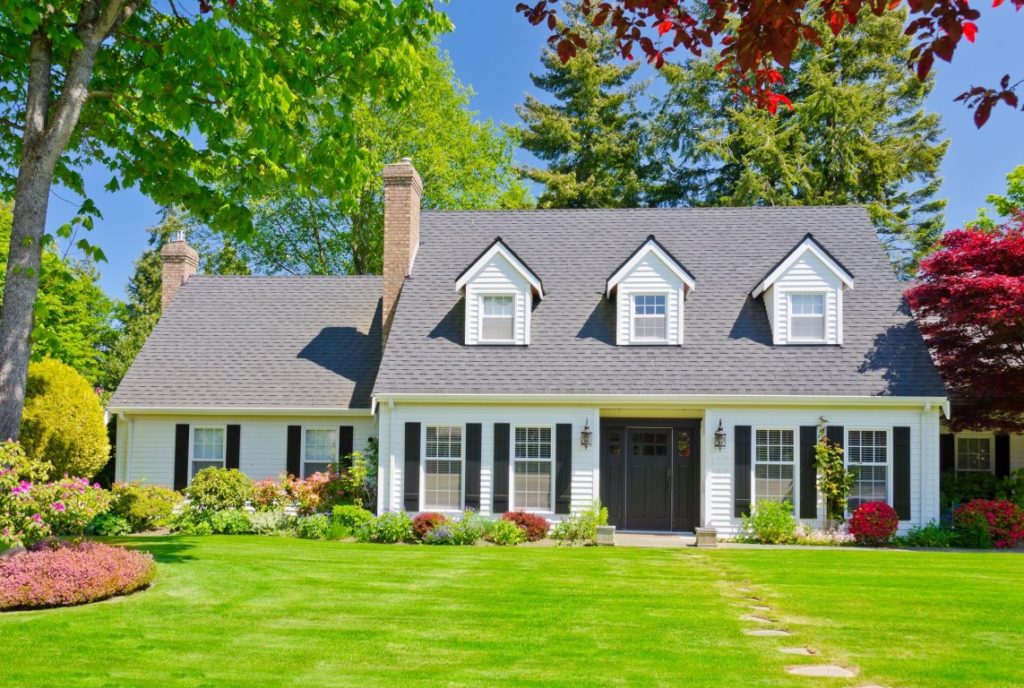 Landscaping Solutions That Can Help Your Home Sell
For some properties, landscaping can make or break a deal. Unless you're selling a real fixer-upper, your home's yard is an important part of the real estate equation. If you're looking to put your home on the market, or you've already listed and you haven't had a lot of interest, use these quick and easy landscaping tips to help your property stand out from all the others.
Coordinate With Color
With color techniques, don't be afraid of adding accents with pops of color. Many buyers prefer a nice green lawn; if you don't have a sprinkler system, your local home improvement store will have easy-to-use and affordable sprinkler units you can hook up to a garden hose to help revive any dying grass (unless you live in an area where summer water usage is limited). You can also add color with flower pots: plastic or pots filled with annuals are an easy, cheap and quick way to spruce up a drab entryway, driveway or front porch. You don't have to go overboard, one or two pots can do wonders.
Pressure Wash
Most times a landscape or outdoor area doesn't need a complete overhaul to look brand spanking new. When it comes to decks, fences, driveways, and any other outdoor surface that can accumulate dirt and grime, an easy way to freshen things up is with a good pressure wash. Pressure washing is cleaning a surface with a powerful stream of high-pressure water, much stronger than a typical garden hose. The water is strong enough to get rid of months and even years' worth of dirt and debris on wood, masonry, brick and concrete.
You don't have to go out and buy a pressure washer – many home improvement stores rent them out, and for the cost of the rental and a couple hours of your time, your home could look like new! It's important to note that you will want to test the pressure on the washer prior to spraying your home since very high pressure can remove worn paint.
Lead the Way With Light
While it's highly unlikely you'll have 100's of people come and view your home at night, a great and easy way to add to your current landscape is with landscaping lights! Whether it's adding a new outdoor lamp, or putting in walkway or path lights (solar ones are readily available and environmentally friendly!), buyers love to see little details put into homes. Pathway lights are often overlooked by homeowners, but a home with outdoor lighting will always speak volumes to potential buyers. Spotlights are also a great and easy addition – LEDs can highlight specific areas, and complete units can be found for under $30.
Remove the Dead Plants
A nice manicured yard always rates highly among buyers. But if half of your yard is dead, despite being landscaped, it's a good idea to ditch the dead plants. Take a couple of minutes each day to check out your yard – grass, flower beds, pots, etc. – and pull out anything that's dying or dead. While it's definitely a plus to have flowers and shrubs, if they're dead, you're better off getting rid of them than keeping them around because dead plants do not add to a landscape.
Makeover Your Mulch
Flower beds are a great focal point for any yard, especially when they're a real show stopper. But if your beds look weathered or rough, they can be a definite turn off to potential buyers. An easy, affordable and sure fire way to spruce up a tired flower bed is by adding new mulch or other ground covers like bark chips or gravel to help make the beds look fresh and new. A yard that has fresh mulch will always draw in a buyer's eye because the yard looks put together and cared for.
Summer is a popular time for real estate and an even more popular time for your yard. If your home can benefit from a little yard TLC, don't hesitate. The tips above are easy, quick, and they'll certainly help your home stand out from the competition. If you want even more suggestions, your agent is a great resource. Have fun!