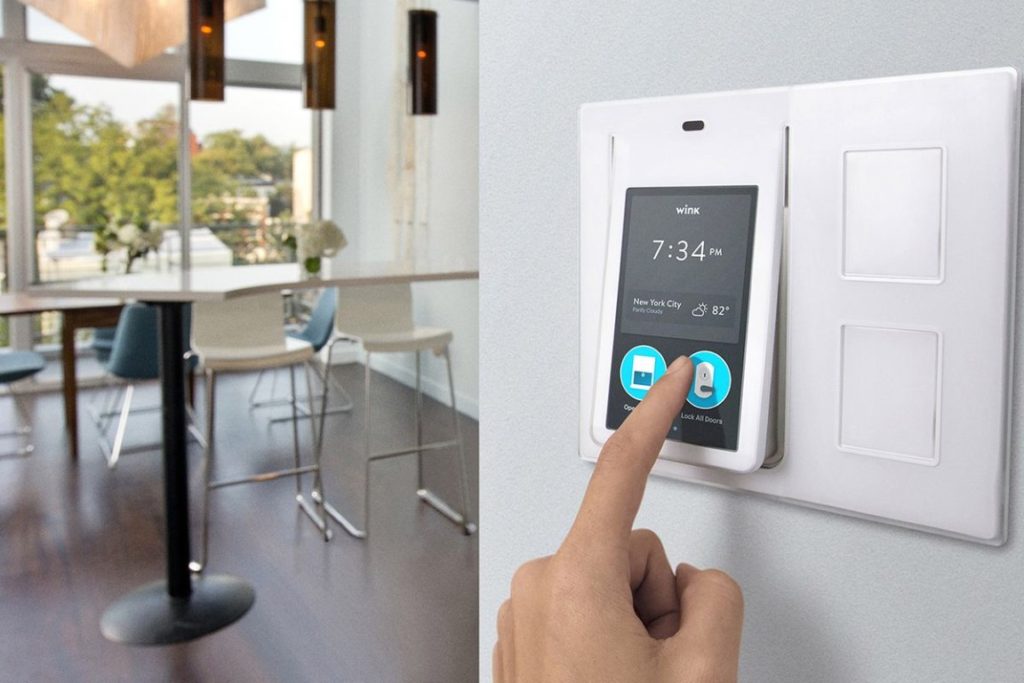 Southshore Bay smart homes are the future in Wimauma, Florida.
Most of the people seeking to purchase a residence in the new Wimauma Sounthshore Bay community are undoubtedly attracted by the stunning six acre crystal lagoon. The ability to have a beautiful, safe, beach front outside your door is a dream come true for many. There is another reason people should consider moving to the burgeoning community.
The newly constructed residences in Southshore Bay are pre-wired to be smart homes. If you are new to the concept of a smart home, practically every electronic device is wired (or wireless more often) to the internet. With a smart home you can control things such as a thermostat via your smart phone. You may not consider controlling your thermostat while you are away from home to be a great advance, but consider what it can do for you.  Say you are on vacation and there is a sudden weather change. The temperature outside your home has gone from summer hot to fall cool. A smart home allows you to adjust your thermostat accordingly. The potential energy savings from keeping your air conditioner from running unnecessarily can be significant. Now apply the same concept to having gone on a business trip and left your hot water heater on. With a smart house you can turn the hot water heater off from anywhere that has internet access and lower your electric bill.
Not only are energy savings a reason to have a smart home in Southshore Bay, but it is also significantly more secure than an average home. You have access to alarm systems and security cameras from anywhere. If you see something on a camera outside your home that looks suspicious you can alert the police to the activity. You can also use the same concept to improve the care of an elderly loved one. A smart home will give you access to cameras inside their home to see if they are well, or if an accident has occurred. A smart home also makes it exponentially easier for the elderly or disabled to be self sufficent.  Many of the devices in a smart home are voice activated.  Someone who has to use a walker can simply order the lights turned on verbally, rather than struggling to reach the other side of the room. With so many elderly people choosing to live in the Wimauma area a smart home would be to their advantage.
Smart homes already have a higher resale value than a normal home due to the cost of wiring an existing home for accessibility. Those who need the features of a smart home but aren't sure should consider it, especially if their stay in West Central Florida is not a permanent one. The demand for smart homes will only increase as time passes.
In short, having a pre-wired smart home and living near a vast crystal lagoon in Southshore bay will not only make life easier and more enjoyable, but more profitable as well.